Roadsoft's Crash module allows you to review and analyze imported crash data in conjunction with Roadsoft's Safety Analysis tools. It allows you to analyze up to 10 years of crash data taken from redacted incident reports. This information can be used to make safety improvements to your jurisdiction's road design and operations.
Information available in the Crash Module includes:
Redacted UD-10 crash report images

Location, type and time of crash

Vehicles involved
Events that led to crash

Number of motorists involved and types of injuries sustained

Road characteristics at the time of the crash, including weather and lighting
Note: Sensitive information has been blurred out on the screenshots below.
Please see the Roadsoft Crash Data Disclaimer for information about how federal law applies to crash data.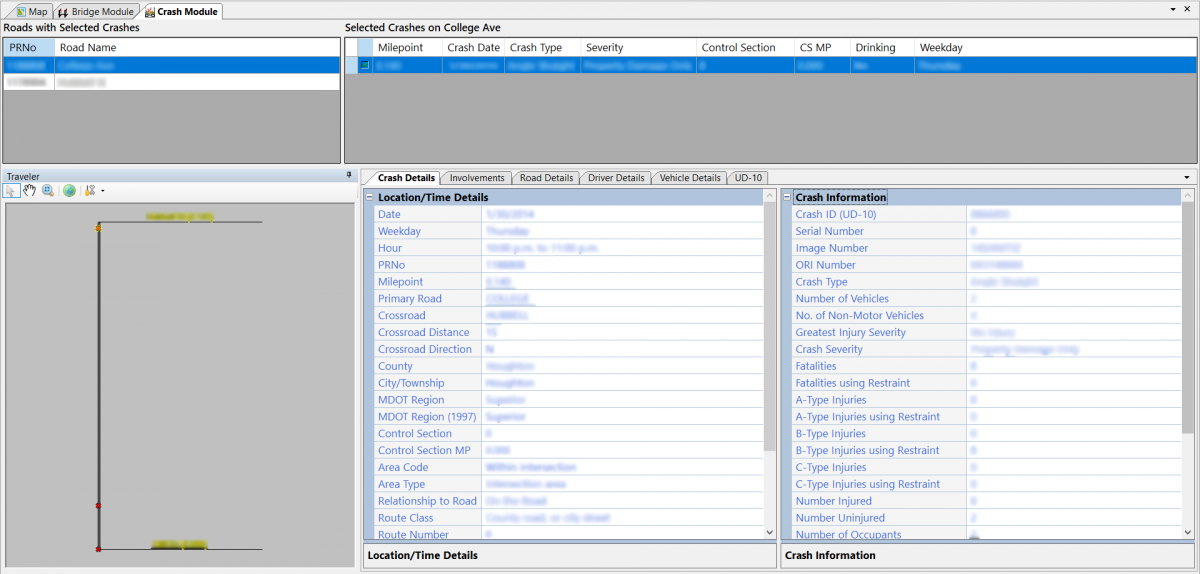 The Crash Module has multiple tabs for details related to the crash itself, as well as road conditions, drivers, vehicles and additional involved factors.